cubimtq

on 2012/11/10
---
cubimtq
Demo: [You must be registered and logged in to see this link.]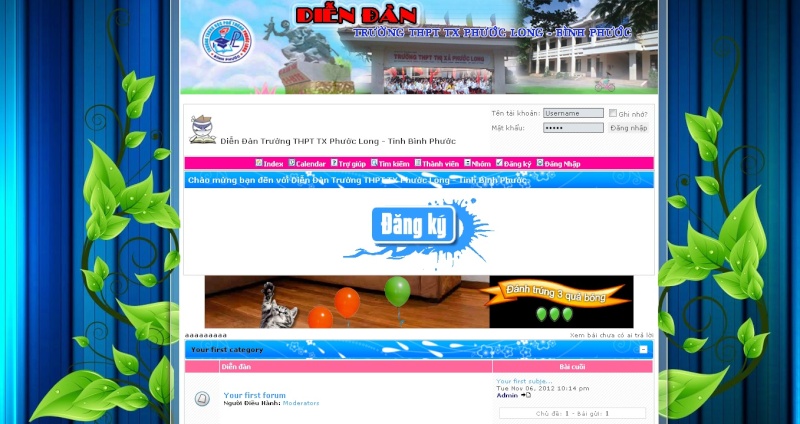 Thông tin skin:
Sử dụng mã nguồn vBulletin® Phiên bản 3.8.4
© 2000 - 2012 THPT Phước Long!
Forumotion Phpbb2
Rip skin by cubimtq!
Code:
Spoiler:

Coi bên dưới =..=!
Xem toàn bộ code:
[You must be registered and logged in to see this link.]
Lưu ý:
Spoiler:

Yêu cầu người dùng khi sử dụng skin không xóa tên người rip!
Nhớ up lại ảnh, không thôi sẽ die vào 1 ngày đẹp trời!
CSS: